Project Description
In 2001, the Government of Costa Rica awarded a 30-year concession agreement to Alterra Partners for the development, operation and maintenance of the Juan Santamaría International Airport.  The airport capital development program contemplates a range of services that includes conceptual, preliminary, and detail design; engineering & architectural services; advisory services for maintenance, security, operations and engineering; construction management services; information technology support; and project controls, including cost engineering and estimating. The capital improvement program is divided into 4 elements:
Airfield Projects – include reconstruction of the 3,012-meter main runway and the 2,000-meter taxiway; construction of new facilities including a runway hold-pad, south parallel taxiway, new and reconstructed apron for 9 contact gates and 2 remote parking stands. This phase of the program will also include the relocation of 2 kilometers of La Candela Road.
Ancillary Projects – include construction of a new 2,400 square meter pre-engineered hangar, and a 600 square meter pre-engineered maintenance facility.
Terminal Projects 1&2 – Stages 1 & 2 are divided into four development phases. Phase 1 consists of transition of immigration, customs, concessions, and security facilities to the new terminal processor facility. Phase 2 covers reconstruction of the existing terminal and construction of the new holdroom. Phase 3 will include remodel and final configuration of temporary arrival and departure areas built during Phase 1, while Phase 4 will consist of remodeling the holdroom and contact gate facilities.
Terminal Projects 3&4 – Stages 3 & 4 include expansion of the East and West concourse, and construction of a Terminal 2 Processor Building.
MAR'S Role
MAR senior staff through their former employer Bechtel were seconded into Alterra Partners executive management (the Owner).  MAR staff was in charge of the entire Engineering, Procurement, and Construction (EPC) program.
Alterra Partners obtained financing and developed a comprehensive master plan to improve levels of service in the near-term and to create a long-term strategy to enhance revenues through airport commercial development and air cargo growth.  The initial investment of US $120 million dollars was invested in new airport infrastructure, including upgrading the current terminal, constructing a new passenger concourse, upgrading the existing aircraft aprons and constructing a new taxiway.
Over the 30-year concession period, Alterra Partners plans to finance and build an upgraded parallel taxiway, a new terminal complex, expand the commercial and retail strategy, and upgrade utilities.  The total investment in airport infrastructure is expected to exceed US$700 million during the concession term.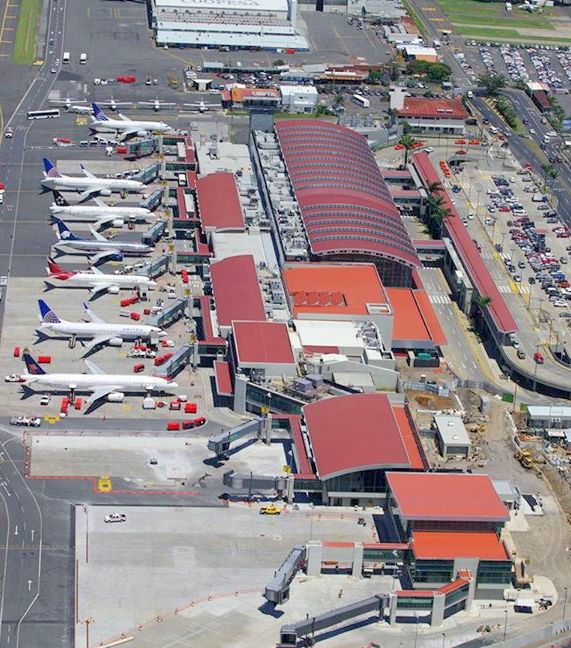 Project Location:
San Jose, Costa Rica
Owner:
General Directorate of Civil Aviation Ministry of Public Works and Transport & Alterra Partners
Project Value / Total Installed Cost:
First Phase: $120 Million
Total Investment: $700 Million
Project Dates:
2001 – 2004
Scope of Work:
Business Plan Formation
Project Finance
Program Management
Construction Management
Master Plan Update
Concession Agreement Compliance
Design Management & Technical Reviews
Contract Negotiations
Facility Acceptance Testing
Operational Readiness
Significant Accomplishments:
Obtained project financing
Finalization of master plan elements and detailed design
Successfully negotiated all Engineering, Procurement, and Construction (EPC) contracts
Completion of night-time work on the resurfacing of the single runway to accommodate ongoing flight operations
Technology transfer to local Costa Rican firms