Project Description
In 2002, the Government of Curacao, Netherlands Antilles awarded a 30-year concession agreement to Alterra Partners for the development, operation and maintenance of the Hato International Airport.  The airport capital development program consisted of a Phase 1 $45 Million CAPEX Program for the design and construction of a new International Passenger Terminal with improved Retail and Passenger Services.  Associated improvements included the development of new car parking lots, new and upgraded utility systems, and the enhancement of cargo and general aviation operations. Future Phases include the expansion of the International Passenger Terminal, expansion of the aircraft apron, expansion of the car park facilities, and the renovation of the existing terminal office areas.  The Project serves as a model for developing a small airport terminal.  Local architectural characteristics, elements, and features were included in the design.
MAR'S Role
MAR senior staff through their former employer Bechtel were seconded into Alterra Partners (the Owner) executive management team.  MAR staff were in charge of the entire Engineering, Procurement, and Construction (EPC) program.  Major activities included:
Master Planning;
Conceptual, Preliminary, and Detailed Design
Cost Estimating
EPC Contract Negotiations
Progress Status Monitoring
Quality Assurance
Technical Problem Solving
Development of Testing & Commissioning protocols
Development of Operational Readiness Program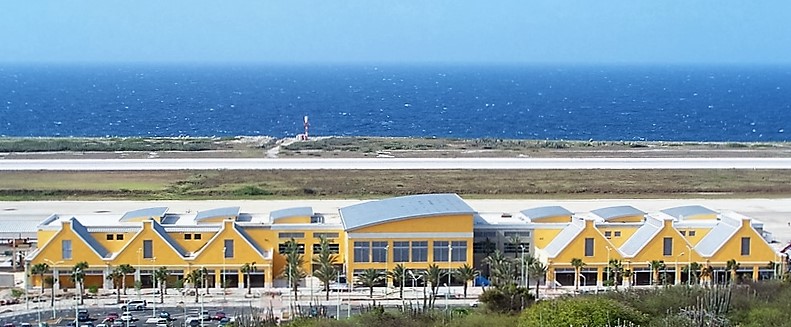 Project Location:
Curacao, N.A.
Owner:
Government of Curacao and a private consortium lead by Alterra Partners
Project Value / Total Installed Cost:
First Phase: $45 Million
Total Investment: TBD
Project Dates:
2002 – 2004
Scope of Work:
Business Plan Formation
Project Finance
Program Management
Construction Management
Master Plan Development
Concession Agreement Negotiations
Design Development & Technical Reviews
Contract Negotiations
Testing & Commissioning
Operational Readiness
Significant Accomplishments:
Obtained project financing
Assisted in the successful Concession Agreement negotiations with the Government of Curacao
Successfully negotiated all Engineering, Procurement, and Construction (EPC) contracts
Technology transfer to local Curacao firms