Project Description
London Gatwick Airport is the world's busiest single runway airport and the UK's second largest.  In 2014, the UK Government initiated a Request for Proposals (RFP) for a new runway to be built in the Southeast.  Gatwick Airport (GAL) responded to the RFP and created a phased development plan to add a new second runway, new mid-field terminal, new ATC Tower, and all associated infrastructure including intra-terminal people mover shuttle, new roadways and car parks, new office blocks, hotels, and utilities to support the £7.8 Billion expansion program.
MAR'S Role
In August 2014, MAR was asked to second a senior staff member into Gatwick to help lead the engineering, procurement, and construction planning and development of the new second runway (R2) proposal.  Seconded MAR staff led a small team and initiated briefs for various consultants, and jointly developed a comprehensive project execution plan outlining in detail the delivery sequence and construction methods for the R2 Program.
In April 2015, GAL further requested that MAR second a senior staff member in an Executive Management Board position within Gatwick as the Director of Development (a position previously held by MAR staff).  In this capacity as an Executive Management Board member, MAR staff oversaw a comprehensive change management program which included the re-organization of the entire Development Department; the recruitment and training of new staff; business plan development and implementation; developed and implemented streamlined process and procedures, new contract terms & conditions, all with a focus on improved levels of efficiency, service, and increased EBITDA.
As the Director of Development with GAL, MAR senior staff are responsible for the delivery of the entire 5-year GAL £1.4 Billion Capital Improvement Programme (CIP) which includes leading a staff of over +250 professionals, managing multiple design, engineering, and consultant contracts, and over +250 active construction contracts at any one time.   Responsibilities include master plan development, project conceptual design and business case formation, design development, contract formation, contract administration, engineering, procurement, and construction, testing & commissioning, airport operational readiness (AOR), managing and leading a highly effective Environmental Heath & Safety (EH&S) Programme, and ensuring that all projects are delivered safely, on-time, on budget, to defined quality standards.
Duties & Accomplishments:
Lead all CAPEX planning and delivery strategy formation for the proposed £7.8 Billion new second runway (R2) project;
Interface with the media and promote Gatwick's R2 scheme;
Contribute and develop annual GAL Business Plan;
Responsible for GAL Development Department P&L;
Responsible for the technical and financial management and delivery of the 5-year Capital Investment Programme (CIP)
Reorganize the GAL Development Department and structure to create a high performance Owner's Project Management Organization (PMO);
Establish new polices and procedures for project delivery including new project execution and contracting methods;
Developed and implement a CIP-wide risk management program which combined with new supply chain contract terms & conditions affords a more risk balanced approach to project delivery;
Consult with passenger representative groups, the Air Carriers, the Civil Aviation Authority and other Governmental Agencies on all CVAPEX matters;
Develop a rolling 5-year Capital Improvement Programme
Oversee and manage all construction projects ensuring safe and sustainable, on-time, on-budget delivery
Work with Supply Chain to define optimal procurement and delivery work packaging
Drive economy, efficiency, and effectiveness in the delivery of all CAPEX Projects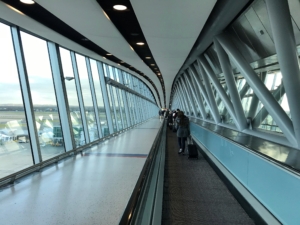 Project Location:
London, United Kingdom
Owner:
Gatwick Airport Limited
Project Value/Total Installed Cost:
$3.5 Billion – $12.5 Billion
Project Dates:
2014 – 2019
Scope of Work:
Strategic Business Planning
Business Plan Development
Change Management Program
Business Transformation
Program Management
Construction Management
Master Plan
Design Management
Technical Design Reviews
Engineering
Procurement
Construction
Contract Development
Environmental, Health and Safety (EH&S)
Operational Readiness
Commercial / Retail Planning
Succession Planning & Staff Development
Economy, Efficiency, and Effectiveness Program
Significant Accomplishments:
Lead a team of GAL and Consultant staff to develop all CAPEX planning and delivery strategy for the proposed £7.8 Billion new second runway (R2) project;
Led a successful change managreement program to drive economy, efficiency, effectiveness, and performance in project definition, engineering, procurement, and construction to improve and increase EBITDA
Successfully, plan, design, engineer, procure, construct and place into operation a campus wide (Landside, Terminals & Piers, and Airside) array of projects that provide improved levels of service, increased capacity and help both our Airline & Retail partners grow (on average over +250 active projects per annum).