Project Description
Lviv International Airport (LWO) serves the western portion of the Ukraine and currently handles 1.0 mppa.  The Project (phase 1) was for the provision of all engineering, procurement, and construction services for a runway / taxiway extension, new 60,000m2 passenger terminal and associated aircraft aprons expansion.  The new 11-gate international and domestic terminal was designed to accommodate 5.0 mppa, and initially help provide the capacity required for the Ukraine to host the pending UEFA EURO 2012 championships.  Post the championships, the new terminal was to help user in a new modern aviation system within the Ukraine.
MAR'S Role
MAR through its sister company Eyles AMG, became involved in the project as the design was nearing completion and construction was beginning to commence.  Eyles AMG was able to initiate a number of design changes that fundamentally affected and improved the operational efficiency and economic viability of the new terminal.  Eyles AMG was also instrumental in working with the local general contractors and the Ukraine National Agency (Government Agency responsible for project delivery) to provide high level construction management services and help promote safety, schedule recovery, and quality assurance, to ensure the facilities were delivered in time for the UEFA EURO 2012 championships.
State Enterprise Lviv International Airport is a governmental agency and as the airport operator it was not staffed with proper airport executives and did not possess the experience in modern airport operations and management. With the new facilities, the Ukraine Government retained Eyles AMG to help ensure the timely delivery of the construction project and also to transform and modernize the LWO airport management staff.
Eyles AMG developed a comprehensive airport management re-structuring plan that also included a new operations and management plan for the LWO airport.  As part of Eyles AMG scope of work a new strategic business plan, and a commercial business and implementation plan were also developed for the airport. Eyles AMG worked with the LWO management staff and senior Ukraine Government officials to transform the LWO staff into a modern and efficient operation.  In addition, Eyles AMG worked with senior Ukraine Government members and the LWO management team to attract international companies to conduct business at LWO and promote high economic returns for the airport.  This effort led to several major non-aeronautical contracts being executed to improve the retail offering at LWO.
As part of this effort Eyles AMG also led the effort to attract new air carriers into the Ukraine and has provided extensive route development services to LWO.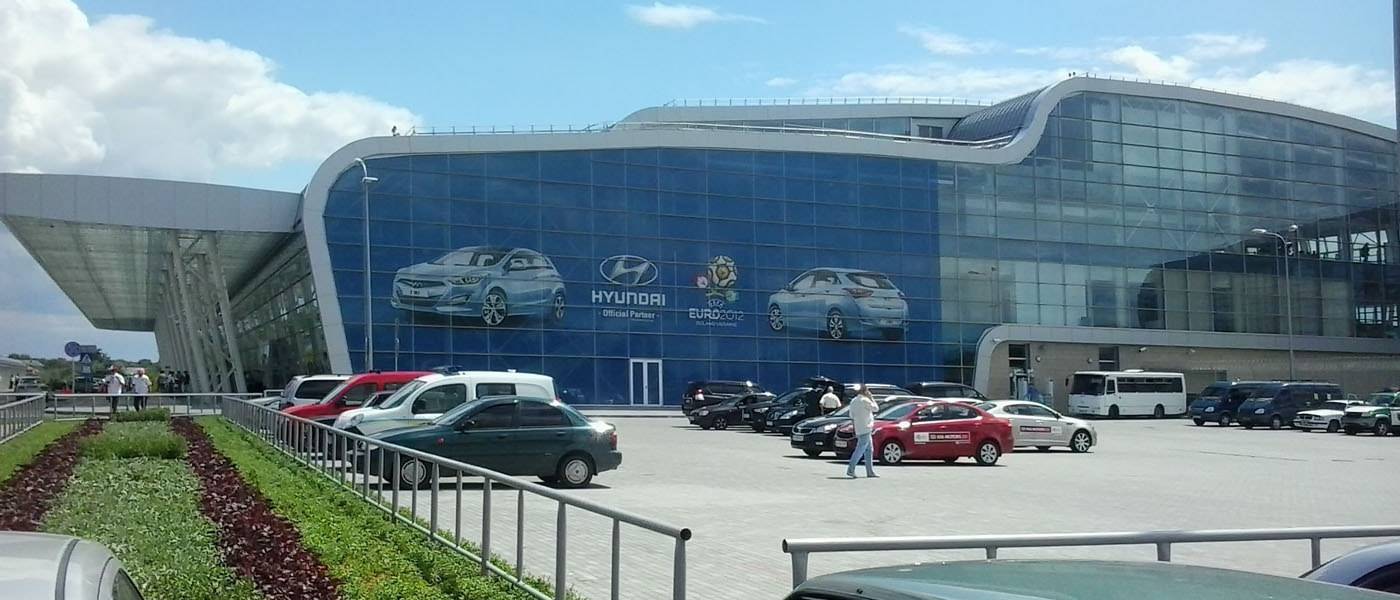 Project Location:
Lviv, Ukraine
Owner:
State Enterprise Lviv (LWO) -Government of Ukraine
Project Dates:
2011-2013
Project Value / Total Installed Cost:
$400 Million
Scope of Services:
Planning
Construction Monitoring
Airport Operational Readiness
Strategic Business Planning
Non-Aeronautical Business Development
Land Use Planning
Airline Route Development
Airport Operator Reorganization