Project Description
Boryspil International Airport (KBP) is the Ukraine's flagship international airport and main international gateway. The airport currently handles 9.0 million passengers per annum (mppa).  The initial project was the design and construction of the new 110,000 m2 international passenger terminal "D", associated aircraft apron expansion, revised car park and roadway system.  The project was developed in part from loans from the Japanese Government to the Ukrainian Government and utilized Japanese design firms.  The new 11-gate international terminal was designed to accommodate 5.0 million passengers per annum (mppa), and initially help provide the capacity required for the Ukraine to host the pending UEFA EURO 2012 championships.  Post the championships, the new terminal was to help user in a new modern aviation system within the Ukraine.
MAR'S Role
State Enterprise Boryspil International Airport (KBP) as a governmental agency and the airport operator was not experienced in modern airport operations and management.  With the new facilities, the Ukraine Government initially retained Eyles AMG (MAR Development Corp's sister company) to help ensure the timely delivery of the construction project and also to transform and modernize the KBP management staff.
MAR Development Corp. (MAR) became involved in the project as the design was nearing completion and construction was beginning to commence.  MAR was able to initiate a number of design changes that fundamentally changed and improved the operational efficiency and economic viability of the new terminal.  MAR was also instrumental in working with the contractors (a Turkish consortium) to provide high level construction management services and help promote safety, schedule recovery, and quality assurance, to ensure the facilities were delivered in time for the UEFA EURO 2012 championships.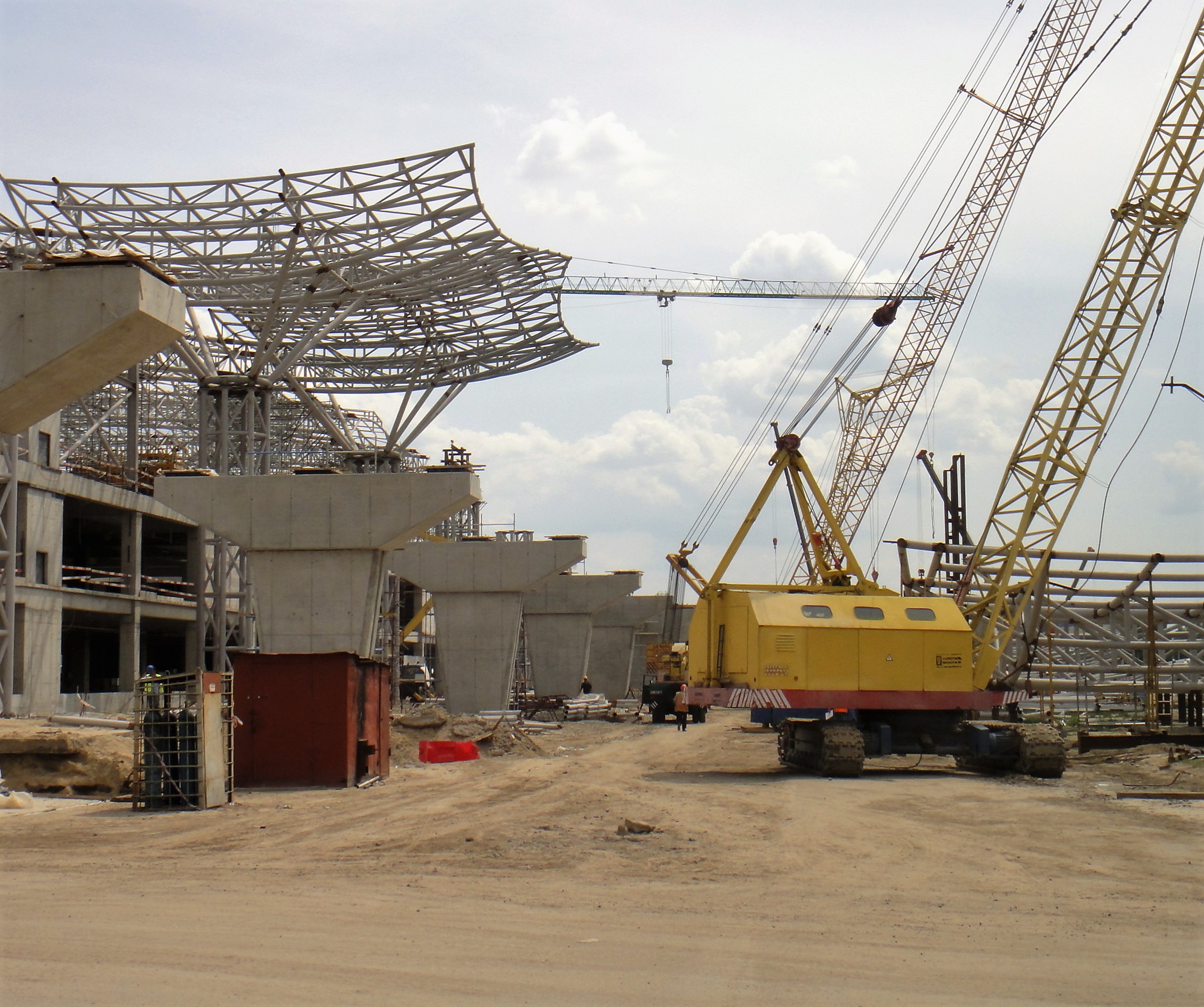 Project Location:
Kiev, Ukraine
Owner:
State Enterprise Boryspil International Airport (KBP) – Government of Ukraine
Project Dates:
2011-2013
Project Value / Total Installed Cost:
$675 Million
Scope of Services:
Planning
Construction Monitoring
Airport Operational Readiness
Strategic Business Planning
Non-Aeronautical Business Development
Land Use Planning
Airline Route Development
Airport Operator Re-organization